Emergency Messaging Website
The Appalachian State University campus is currently operating under normal conditions.
The University implemented another tool to provide faculty, staff, students, parents, and families with the most reliable emergency information. AppStateALERT.com is the new, 24/7 emergency messaging web site. The site is hosted off-campus so the Univeristy may still post emergency messages if the campus system is not operational.
We suggest that you bookmark both this site and the emergency messaging web site:
Bookmark and visit emergency.appstate.edu for emergency preparedness information, educational materials, and plans.
Bookmark appstatealert.com and visit the site during an actual emergency for updated emergency messages.
The University will continue to post emergency messages on appstate.edu, myasu.appstate.edu, and emergency.appstate.edu, in addition to appstatealert.com.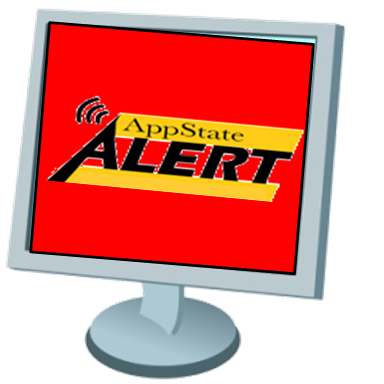 Screenshot of AppStateALERT.com: